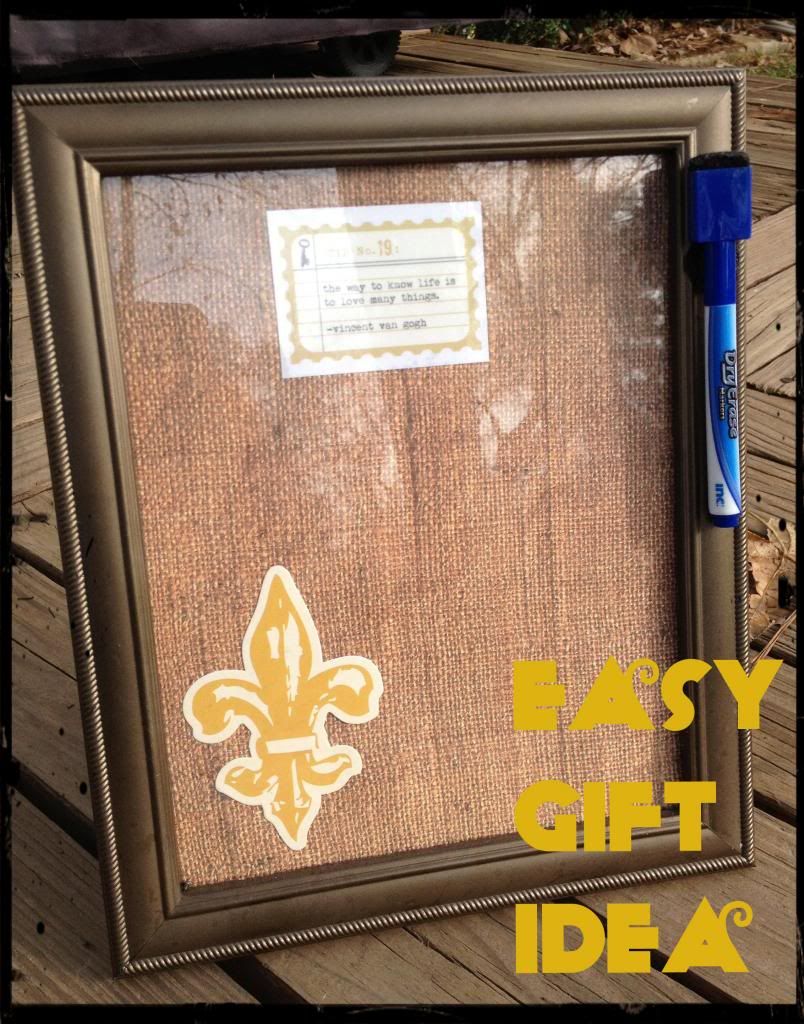 After my Sunday School craft was such a big hit, I started thinking that I might be able to refine this craft a little and use it for the many Christmas gifts I wanted to give out. So, I went back to the Dollar Tree and pretty much bought the store out of 8 x 10 frames.
At first, I was thinking about doing fabric inside the frame. After seeing all the cute scrapbook paper options at JoAnne's, I went for paper instead. My favorite paper to use was paper that looked like burlap, once again I bought the store out of that paper! They also had some other neat designs, like one that looks like an old wood floor. The options were endless.
I also found the adorable paper embellishments at JoAnnes. They had such a vintage look which I love. I also found a sheet of quotes that coordinated with the embellishments. I had so much fun putting together different combinations and giving people quotes that I thought they would enjoy.
I bought the dry erase markers at either the Dollar Tree or in the dollar area in Target. I hot glued velcro to the marker and to the frame for future easy access.
For a not super crafty girl, I think these turned out great and they were fun and easy to make! I wish I had taken more pictures, because I made so many unique frames, but here's a couple to give you the idea.
Here is a picture that our Children's Minister sent me after she opened her frame:
Here is one the I made for a birthday of one of my daughter's friends. You'll notice that I simple hot glued fun buttons to add a little something extra to this frame: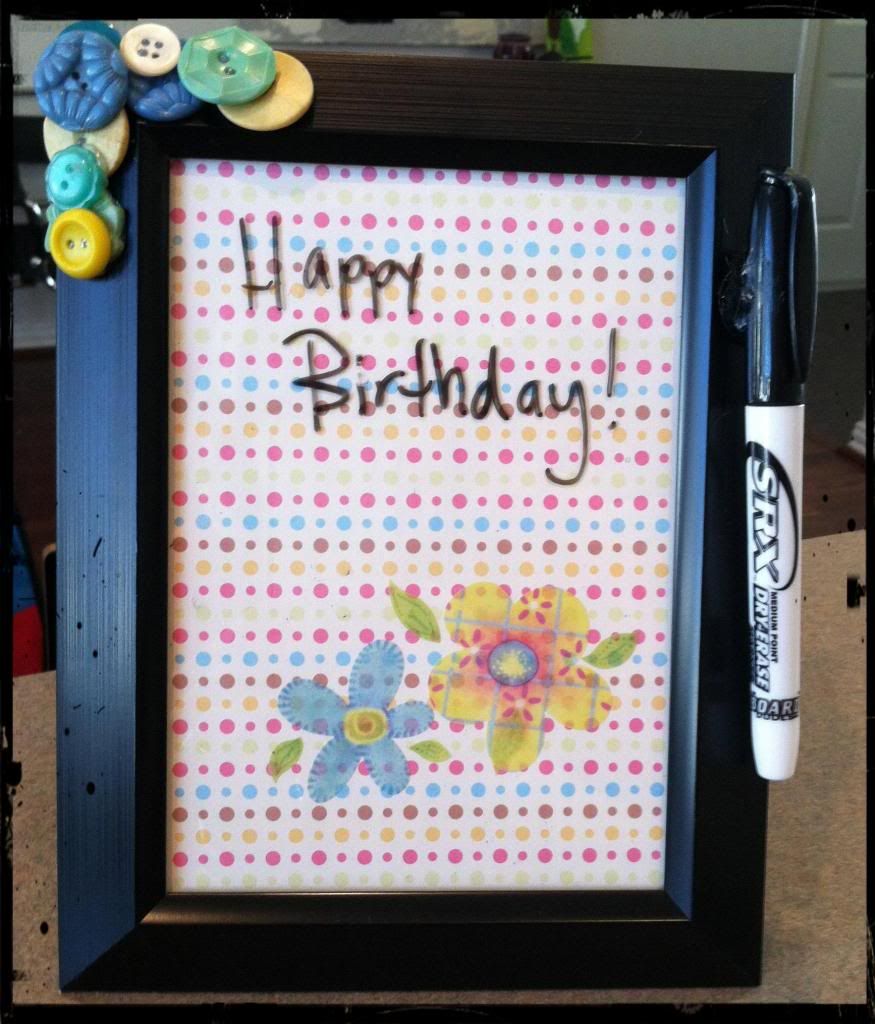 As you can see, there are so many fun possibilities! This year I am on a mission to be extra thrifty and stretch our dollar even more! Come back soon for more money saving, fun projects!
God Bless,
Jennifer