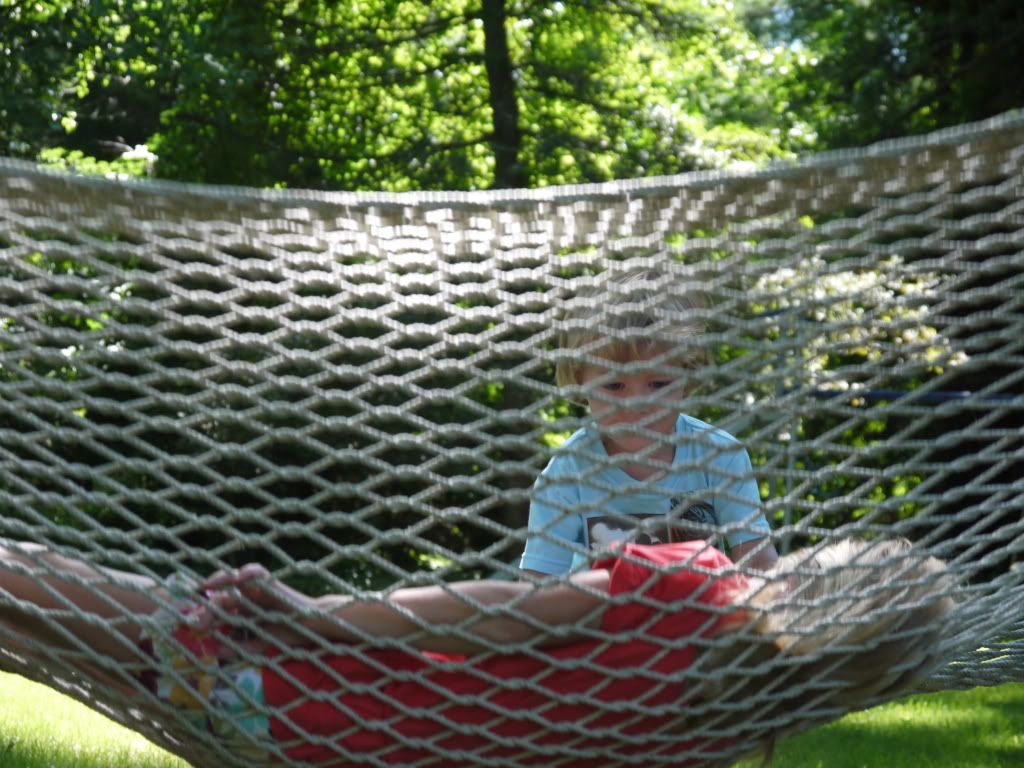 I've gotten a little lazy lately. Beds haven't been made everyday; what would normally be a cooked meal at dinnertime has turned into a tray of fruit with cheese and crackers; bathroom mirrors aren't always sparkling; the floors are a little sticky; I haven't had the desire to organize anything; I've let some papers pile up; I haven't blogged in a couple of weeks; and I've even stopped wearing makeup. Let's just say I've let things go a little bit around here. And you know what the strange thing is? It feels really good.
If I haven't been managing my home very well lately, then what have I been doing you may ask? I've had innumerable hugs from the sweetest little boy on the planet; I've laid on the couch with a little wiener dog in my lap reading fiction; I've played and read with my kids; we've met friends at the pool; taken a week and a half vacation to wonderful Connecticut and Maine; I've gotten on the floor and played with blocks and cars; visited a snow cone stand; eaten frozen pizza and ice cream; taken thousands of pictures of my kids and what ever else strikes my attention; collected rocks; taken walks; visited parks; and the list goes on and on. It's been delightful.
I realized that is one of the nice things about the times I've spent getting my house organized, it's okay to coast for awhile and "let things go". Fall will be here soon enough along with the daily grind. With that, I'm sure I will be back to my clean and organized self. But, what I've come to realize is when my kids look back on their childhood, I know they will remember the simple times. The lazy summer days when their mommy let things go a little around the house and let them just be kids. These days aren't going to last forever, so I'm not going to let my desire for the perfect house take away from these lazy summer days and simple memories for my precious ones.
Anyways, I missed you guys and I hope you are having a wonderful lazy summer, too! Many blessings!